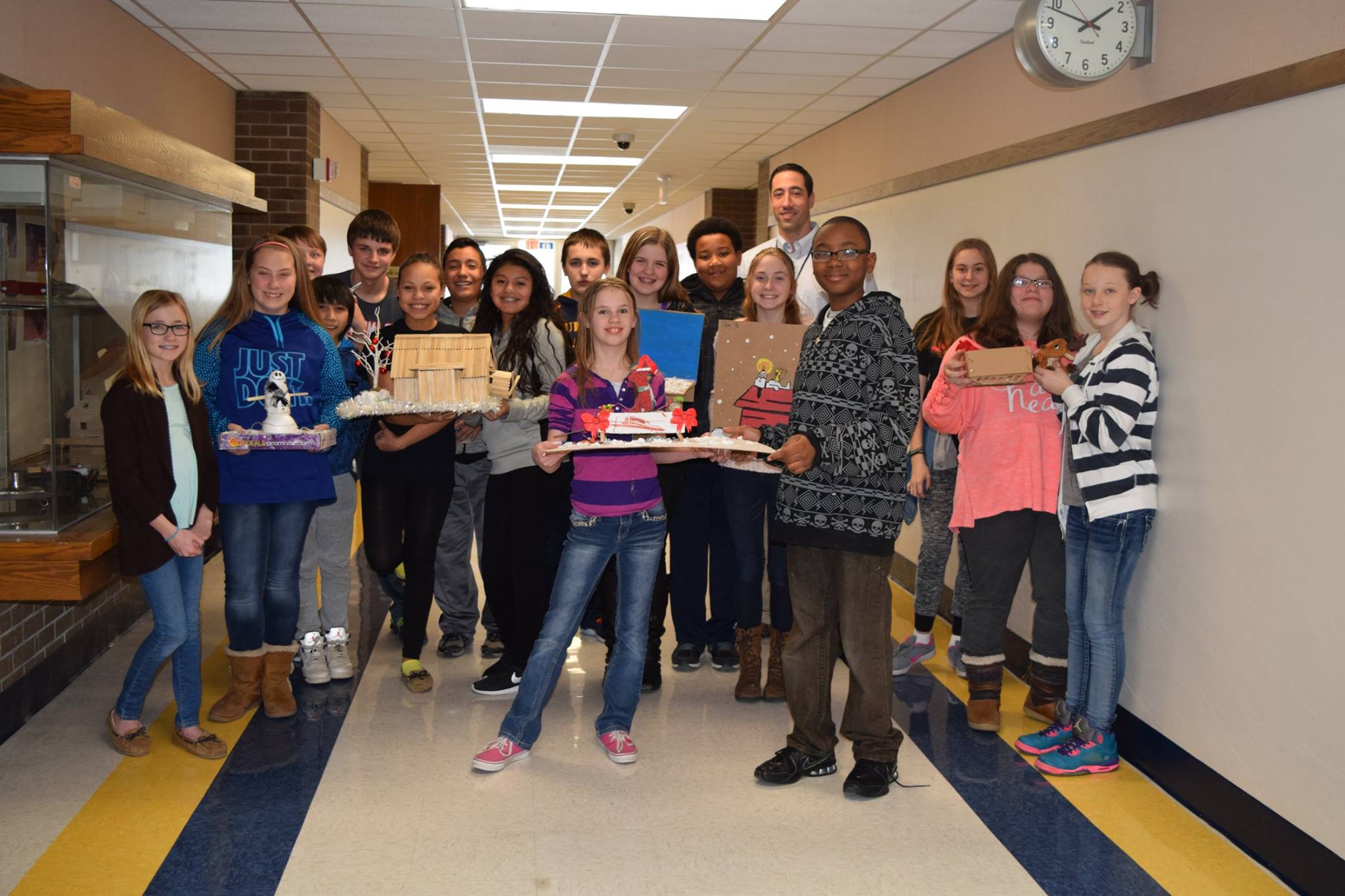 Fassel Castle Electronics
&

Electricity
Versatool & Die Machining and Engineering had a successful 2015 as a result of our hard working team and great customers. So we decided to give back again and keep promoting manufacturing. I was contacted by Turner Middle school Tech-Ed teacher Mrs. Fassel about Electronics and Electrifying Student-Led Project. Mrs. Fassel was looking for sponsors to donate to this project for her middle school students. We were excited to see manufacturing become a priority in our schools again so there was doubt we were getting involved!
Versatool is very proud to have donated the maximum amount to fund this project.
It will allow students to learn about electronics, mechanics of motors, servos and programming simple machines.
---
Electronics and Electrifying Student-Led Project
About Mrs. Fassel's Students:
I have amazing students! A group of 8th grade students want to start and after-school program called Fassel Castle Electronics & Electricity. In order to start the program we will need to purchase littleBits. With your help you could help them achieve so much!!
My students that developed this project idea explored electronics and electricity last year in 7th Grade TechEd. They loved the project but felt that it was limited due to the materials we had available. These students took it upon themselves to help obtain materials for future 7th Grade TechEd students. They also want to develop an after school club where they can use the materials and explore their creativity even further.
By providing these materials for future students it will help my students develop empathy and understand the importance of helping others. The materials they will be receiving from this project will also help them with real-life problem solving, teamwork, and much more. They will be creating a club where they will work together to solve, invent, and innovate solutions to everyday problems. All of these skills will aid them in their success in their futures.
In Their Own Words
"The goal we are trying to accomplish is to create an amazing classroom where the project possibilities are endless. We want to make sure we have enough materials so every student is able to create projects they are proud of.
Ms. Fassel is always working so hard to make sure our learning is top notch. We want to help her with this project so we can take control of our learning and resources. We are excited to try to help our classmates and future students learn more about electronics and electricity.
This project will help us be able to create projects that can help our community. Using littleBits in our education will help us to be successful in our school and community. It will also help prepare us for our future."